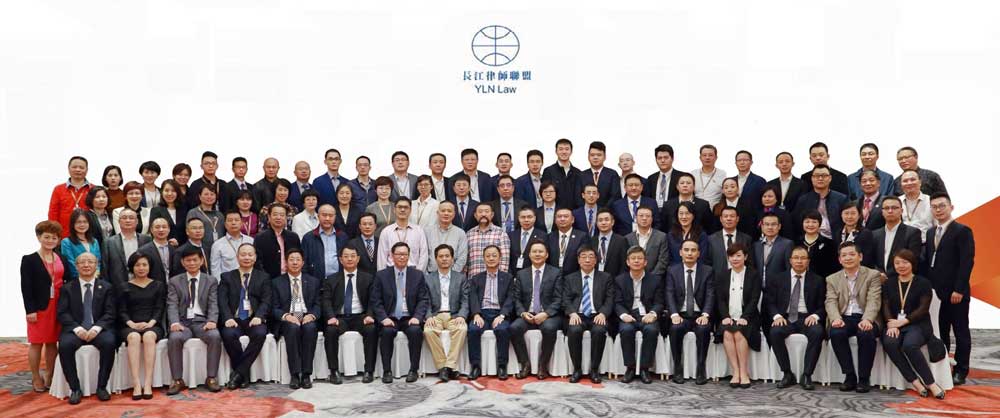 First Law & IP Offices have collaborated with law firms in China, Hong Kong, Singapore and other countries over the world since 1996. We are also the member of "Yangtzejian Legal League" in China.
"Yangtzejian Legal League" is the first voluntary and non-organized cooperative league of law firms since 1994. It was previously known as "Yangtzejian Legal Network" and formally changed its name in October 2016. Now it has more than fifty members.
The purpose of the League is to build close and tight cooperation between every member. By sharing and using the characteristic and effective management of each law firm, we can share the brand together. By unifying promotion, we can expand the market, develop business, and provide more harmonized and consistent legal services to the present and future clients of all members. By this way, we may share the resources and achievements together, and may enhance the local and global competitiveness of every member.
Documents used in Taiwan
First Law & IP Offices
Hongkong
Ng and Shum Solicitors
Jiangsu Province
Jiangsu Junyi Law Firm
Jiangsu Youlian Law Firm
Jiangsu Zhuhui Law Firm
Jiangsu Zhuhui (Zhangjiagang) Law Firm (Branch)
Jiangsu Lianyuan Law Firm
Chongqing City
Chongqing Exceedon & Partners
Chongqing Yuwan Law Firm
Zhejiang Province
Zhejiang Dagong & Partners
Zhejiang Zeda Law Firm
Zhejiang Zhenzhou Law Firm
Jilin Province
Jilin Dahua Mingren Law Firm
Yunnan Province
Yunnan Datao Law Firm
Beijing City
Beijing Fangzheng Law Firm
Beijing Zhongzhi Law Firm
Beijing Shangquan Law Firm
Nanjing City
Jiangsu Junyuan Law Firm
Guizhou Province
Guizhou Guida Law Firm
Guangdong Province
Guangdong Huiheng Law Firm
Guangdong SD & Partners
Tianyuan Law Firm
Guangdong Rongguan Law Firm
Guangdong Yangsan Law Firm
Guangdong Asian-Pacific Time Law Firm
Guangxi Province
Guangxi Liuxi Law Firm
Heilongjiang Province
Haitian Qingcheng Law Firm
Shaanxi Province
Shaanxi Jiaxuan Law Firm
Tianjin City
Tianjin Mingzhou Law Firm
Shandong Province
Shandong Sunsum Law Firm
Jointide Law Firm
Shandong Tianheren Law Firm
Shandong Zhongyuan Law Firm
Xinjiang Uygur Autonomous Region
Yingke Law Firm (Urumqi)
Hebei Province
Hebei ZKF Law Firm
Hubei Province
Hubei Tianming Law Firm
Fujian Province
Fujian Zhixinheng Law Firm
Ningxia Hui Autonomous Region
Ningxia Zongyi Law Firm